Celebrating two years of WWDSP! Praising the Lord and thank you Jesus. I missed the actual anniversary date in August with this post but nothing's stopping me from celebrating a couple of months late.
I wrote my second book! DSP for Beginners. This new book is an expanded version of my first book, with a new chapter on complex sinusoids.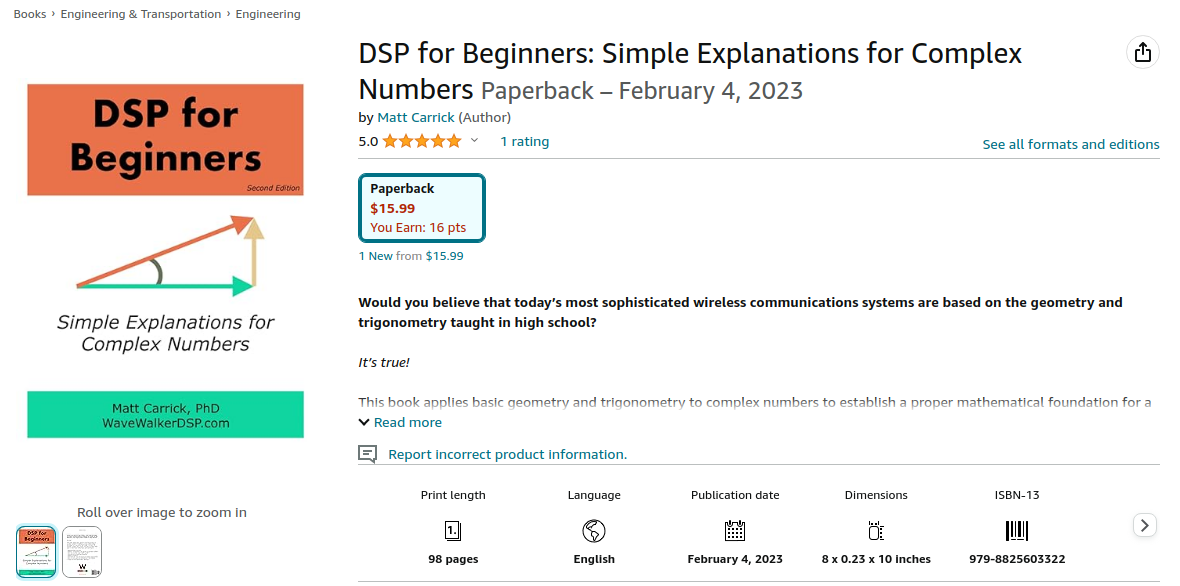 Here are some images for posterity's sake.