My career has been shaped and helped by those who invested in me. Pass it on by being a positive influence in the life of a younger engineer.
More blogs!
I received my first radio set when I was a kid.
The radio kit was from Radio Shack and came with components that could be assembled and used in experiments. I loved building the AM radio receiver.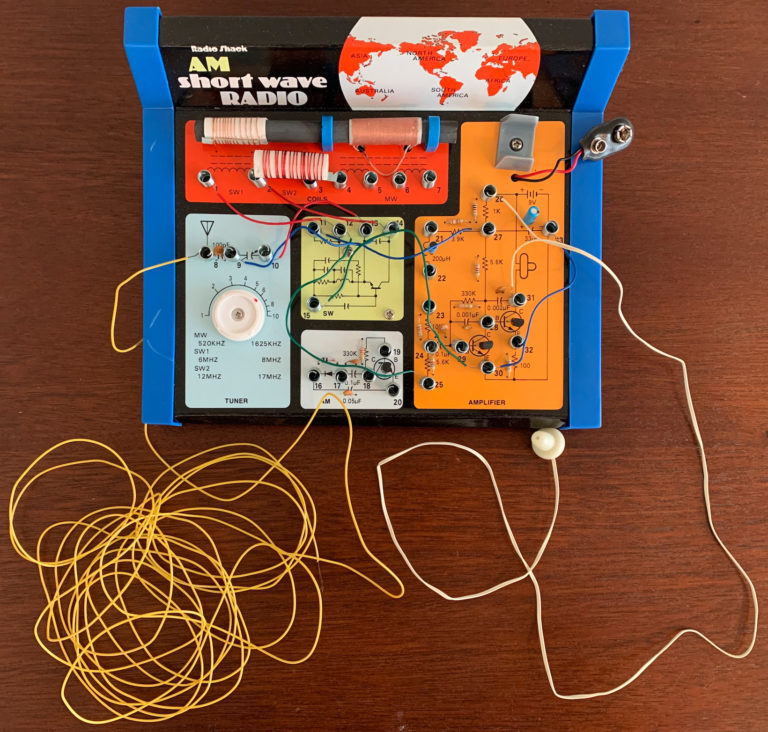 The radio came with an ear piece and I would lay in my bunk bed and fall asleep to the sounds of far away radio stations that I couldn't receive during the day. I learned something intuitively in that moment playing with a toy I never once heard mentioned in all my years in class: RF signals are able to communicate further distances at night.
The Sun's rays increase the temperature on the earth and thereby increase the noise power in the radio. A decrease in the noise power results in a higher signal to noise ratio (SNR) such that AM stations can be received at further distances.
Funny how abstract concepts that describe the nature of the universe can be understood intuitively with a little experimentation, even by a child.
It's hard to know if I would still be in the field of RF and DSP without receiving the radio as a gift. But it feel like a seed was planted and it's incredible how that can payoff when scaled over a long time frame.
So why do I tell you this story?
My parents invested in me and my career with a simple gift. And so did a ton of my previous supervisors and the more mature engineers who spent time with me and showed me the ropes along the way. Everyone had a different method. Sometimes that meant
helping debug my code,
explaining ideas on the white board,  
taking me out to lunch and talking shop,
introducing me to other engineers,
or just being friendly at the office.
They never asked to be repaid for the kindness they showed me. But I have tried to pay it forward in my own way to help younger engineers. (That is one reason I started the blog.)
So here is my challenge to you: be sure to invest time into the next generation of engineers. The simplest and most effective way is to spend time with them. Ask them about their weekend at the coffee pot, review their resume, or stay late on a Friday to help them finish a project on tight deadline.
Going out of your way, even for an hour, can have a substantial and long last impact on someone's career and their life. If someone has helped you along the way, be sure to pay it forward. If no one did it for you, it's time make sure no one else ever has that problem.
I wrote this blog and wondered if you can still buy this kind of radio kit. You can! It looks like it's been given a facelift: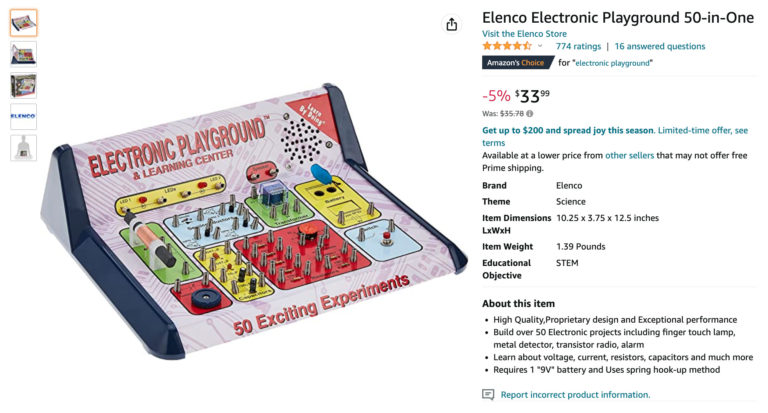 I have been blessed to have my career positively influenced by so many people. How has your life and career been shaped by others? Be sure to pass it forward and help the younger engineers in your life.
More blogs!