Example Square Root Raised Cosine Plots
Figure 1 gives the impulse response for multiple SRRC filters with different SPS (samples per symbol), span (proxy for filter length) and

(roll-off factor) values where Figure 2 gives the corresponding frequency response. The figures show that increasing the span for consistent SPS value reduces the sidelobes at the cost of a longer filter, however increasing the SPS reduces the cut-off frequency.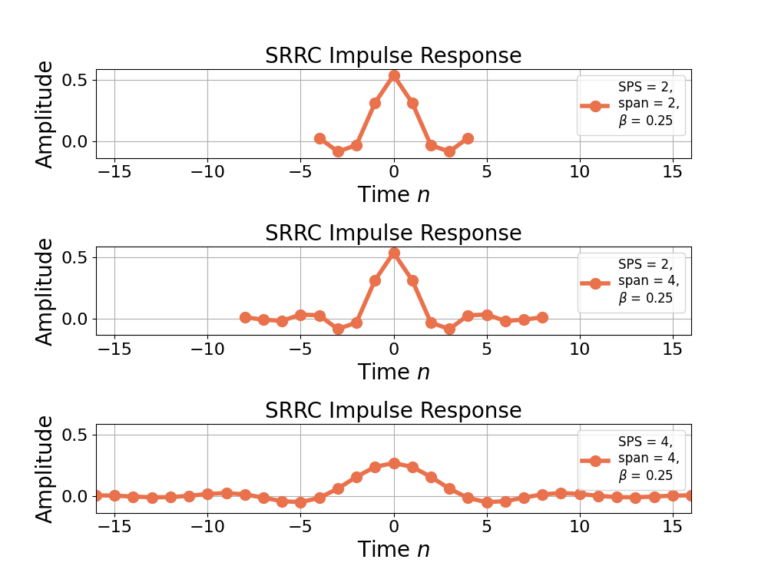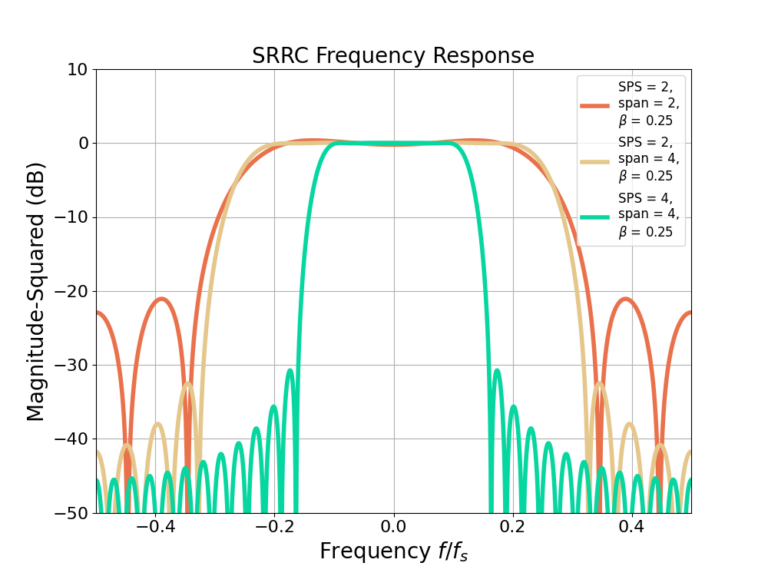 The srrcDesign.py file can be downloaded here.
Wondering about how and why the SPS, span and

parameters effect the frequency response of the SRRC filters? Be sure to check out the post on low-pass filter design to understand the relationships between filter length, transition bandwidth and sidelobe attenuation.
Check out these other posts on filter design: